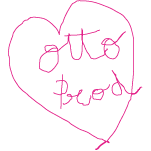 Métaboles

Jeanne Barret
*
avec les artistes – with the artists

Du 22 au 26 juin 2021

Ouverture le mardi 22 juin à partir de 17h30

Préambule :
En cette ère de déséquilibre sanitaire et de cloisonnement des relations au monde (inter-humaines comme inter-espèces), les questionnements écologiques en tant qu'étude des interactions des êtres vivants entre eux et avec leur milieu s'imposent comme primordiaux. Ils mettent en avant les réflexions théoriques et recherches plastiques d'une communauté étendue de chercheurs et d'artistes partant du constat que notre société contemporaine, construite par une humanité évoluant dans l'illusion de progrès, s'est peu à peu aliénée du reste du monde vivant.
Notre proposition curatoriale réunie sous le titre Métaboles (changements, transitions) forme une sélection de projets pour la plupart inédits proposant des réflexions dans les domaines des relations entre l'humain et son environnement naturel, autour des notions de soutenabilité, de résilience et des effets du capitalocène sur les autres êtres vivants.
Intentions curatoriales :
La proposition curatoriale Métaboles forme une approche des problématiques induites par la séparation des notions de nature et de société qui a une répercussion directe sur les échanges métaboliques entre l'homme et son environnement ; l'épanouissement de la vie et son mouvement cyclique s'en trouvent comme stoppés nets, créant un déséquilibre du vivant.
Comment les artistes se sont-ils emparés de ce constat et quelles sont leurs postures face à l'urgence de décoloniser la nature?
D'un point de vue élargi, différentes formes d'imperméabilités déletères isolent l'humain de son écosystème et perturbent sa relation biologique et spirituelle à la nature comme milieu, et plus essentiellement en tant qu'entité l'englobant. L'évolution symbiotique de l'homme avec sa technologie au fil des siècles derniers peut apparaître comme un facteur sensitivement aliénant, au même titre que la bétonisation, la pétrochimie, ou la virtualité lui imposent un environnement matriciel alternatif.
Animal inadapté au nouveau monde qu'il s'est aménagé, l'humain est augmenté d'outils comme autant d'extensions de ses instincts ; il résiste ici au déterminisme biotechnologique, questionne l'altérité, recherche la porosité et l'empathie jusqu'au 'délire métabolique' le faisant enfin se sentir
plante,
pierre,
eau
Contexte :
Les installations, vidéos et performances présentées sont pour certaines des créations originales diffusées pour la première fois. Elles sont portées par l'écosystème de production engagée formé des quatre associations : 1979, DDA Contemporary Art, M2F Créations / Lab GAMERZ et Otto-Prod sur place à Marseille et en région.
Accueillie dans le quartier périphérique des Crottes – Bougainville à Marseille, Métaboles est l'une des premières programmations artistiques des Ateliers Jeanne Barret. Anciennement huilerie puis entrepôt, le bâtiment s'inscrit dans une zone dont l'histoire industrielle et ouvrière mène les membres de Jeanne Barret vers une réflexion écologique et sociale.
Métaboles s'inscrit naturellement dans la thématique du vivant, mise à l'honneur par le Congrès Mondial de la Nature UICN (accueilli par Marseille en 2021) et les nombreuses actions culturelles de la ville qui l'accompagnent.

From june 22th to 26th 2021
Openning Tuesday June 22th, starting at 5.30 p.m.
Preamble :
In this era of difficult health conditions and the stringent isolation of our relationships in/to the world (between humans as well as between species), ecological questions as a study of interactions of living beings/ creatures between themselves and with their environment, are clearly matters of the greatest concern. They give pride of place to the theoretical thinking and the plastic arts research of a widespread community of researchers and artists, both of whom start from the statement that our current contemporary society, constructed by human beings advancing under the illusion of progress, whilst becoming gradually alien to the rest of the living world.
Our curatorial proposal assembled under the title of Métaboles (changes, transitions), forms a selection of projects, unpublished for the most part, offering some thoughts in the domains of relationships between humans and their natural environment; the central theme here will be ideas of sustainability, resilience and the effects of the capitalocene on other living beings.
Curatorial Intentions :
The curatorial purpose of Métaboles is part of an approach to the problems that arise by the separation of our thinking on nature and society, which has a direct repercussion on the metabolic exchanges between Man and his environment; as a result, a more flourishing life and its cyclical movement come to what we might call an abrupt stop, creating a lack of balance of all living beings.
How have artists taken over this statement and what are their positions in the face of the urgent need to decolonize nature?
From a broader point of view, different forms of harmful/ pernicious insensitivities isolate Man from his ecosystem and upset his biological and spiritual relationship to nature as his environment, and even more essential, as a whole element surrounding it. The symbiotic development of Man with his technology through the recent centuries can appear to be an alienating factor in terms of sensitivity, in the same way as the development of concrete, petrochemicals or virtuality impose an alternative matrix environment. Animal unsuited to the new world he has converted for himself, increasing his tools as extensions of his instincts, the human, who may be an artist in some cases, resists the determinism of biotechnology: by questioning otherness, he is in fact looking for porosity and empathy right up to a kind of "metabolic delirium", which makes him finally feel himself
plant
stone
water
Context :
A number of installations, videos and performances presented are original creations shown for the first time. They are supported by an ecosystem of committed production formed by our four associations: D.D.A Contemporary Art, 1979, M2F Créations | Lab Gamerz, and Otto-Prod in and around Marseille. Métaboles is hosted in the peripheral district of les Crottes, Bougainville, Marseille. It forms the first artistic program within the Ateliers Jeanne Barret. Formerly an oil mill then a warehouse, the building is part of a district whose industrial and working class history leads the members of Jeanne Barret towards ecological and social reflection. Métaboles fits naturally into the theme of the Living — a topic which will be celebrated this year by the IUCN World Conservation Congress (hosted by Marseille in 2021) along with all the city's cultural actions that will surround this major event.
Équipe / Team
Direction artistique / Artistic direction
Constance Meffre et Luce Moreau
Organisation / Organisation
Paul Destieu
Sylvain Huguet
Constance Meffre
Luce Moreau
Administration / Administration
Aurélie Berthaut
Claire Guerin
Régie générale / General management
Madely Schott
Régie son / Sound management
Nicolas Dick
Régie vidéo / Video management
Félix Neumann
Projection / Projection
Hexalab
Traduction / Translation
Delia Morris
Faustine Ballin
Cordiste / Rope access technician
Hugo Paraponaris

Graphisme / Graphic design
Rovo
Impressions / Print
Tchikebe!
Médiation / Mediation
Nolwenn Bour
Pauline Lavigne du Cadet
Gwenaëlle Le Gal
Luisa Metz
Assistants / Assistants
Cléo Verstrepen
Yoav Yaron
Arthur Thomas
Lucas Compagnoni
Louis-Marie Ropars
Captation vidéo / Video capture
Ludivine Porot
Catering / Catering
Les cuistotes
Remerciements / Thanks
Les membres de Jeanne Barret (Sylvain Berard, Rémi Bragard, Guillaume Calas, Pierre Laurent cassiere, Nour Cheddade, Antonin Dedet, Gilles Desplanques, Tom Dunbar, Diane Guyot de Saint Michel, Marine Leflour, Charlotte Morabin, Olivier Nattes, Julien Oppenheim, Phabrice Petitdemange, Fred Pradeau, Damien Ravnich)
Les bénévoles
Pierre Emmanuel Reviron
Ateliers Jeanne barret
5 boulevard sévigné
13015 Marseille
com.jeannebarret@gmail.com
www.jeannebarret.com
Métro : Bougainville